Qingzhou Qiannuo Machinery Co., Ltd.
Contact: Manager Zhang
Fax: 0536-3579821
Phone: 151-6946-3938
Postcode: 262515
Address: Qingzhou Economic Development Zone, Shandong
Analyze the performance of auger spiral blades
395
|
2019-08-10 11:00:26
|
分享:
Browse:
395
|
2019-08-10 11:00:26
|
Share:
As the name suggests, auger spiral blades are an important component on the screw conveyor. The conveyor uses its power to realize automated flow production. There are many specific performances of the blades. Let us analyze the performance of this blade: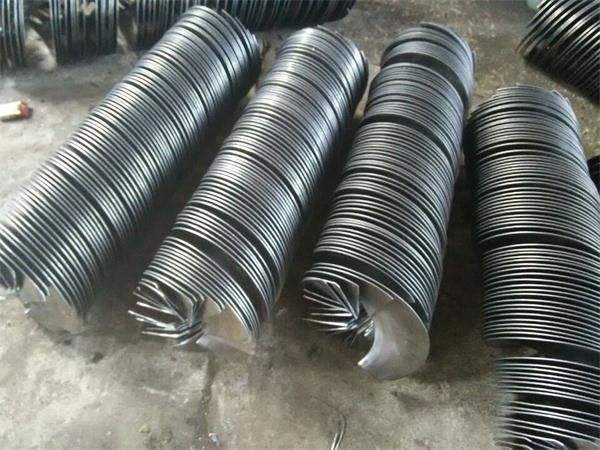 First, auger spiral blades are used for conveying powdery and granular materials, and belt-type blades are suitable for conveying powdery and small bulk materials.
2. Blade type and toothed blade are suitable for conveying materials with large viscosity and compressibility. According to different types, the corresponding manufacturing process is adopted.
Third, we can use
1. Continuous cold rolling of strip steel, according to the designed diameter, pitch, thickness and other technical parameters to make the overall spiral blade.
2. First, make a single piece with equal pitch, and then weld them together to form a whole auger blade. No matter which processing method is used, it is designed to meet the requirements of material transportation.
Fourth, it can ensure that the blade realizes the processing of various products, and can prevent the machine from being corroded in use, which has the effect of using two birds with one stone.
Fifth, in order to avoid the corrosion caused by corrosive processing materials, users can create alloy material products with high corrosion resistance according to the actual situation.
The auger spiral blade has many good performances, and as a basic element, it uses its own power to carry out the product transmission and transmission work, helping the machine to realize the automatic flow production work, which has the effect of using two birds with one stone.
Editor: mxy